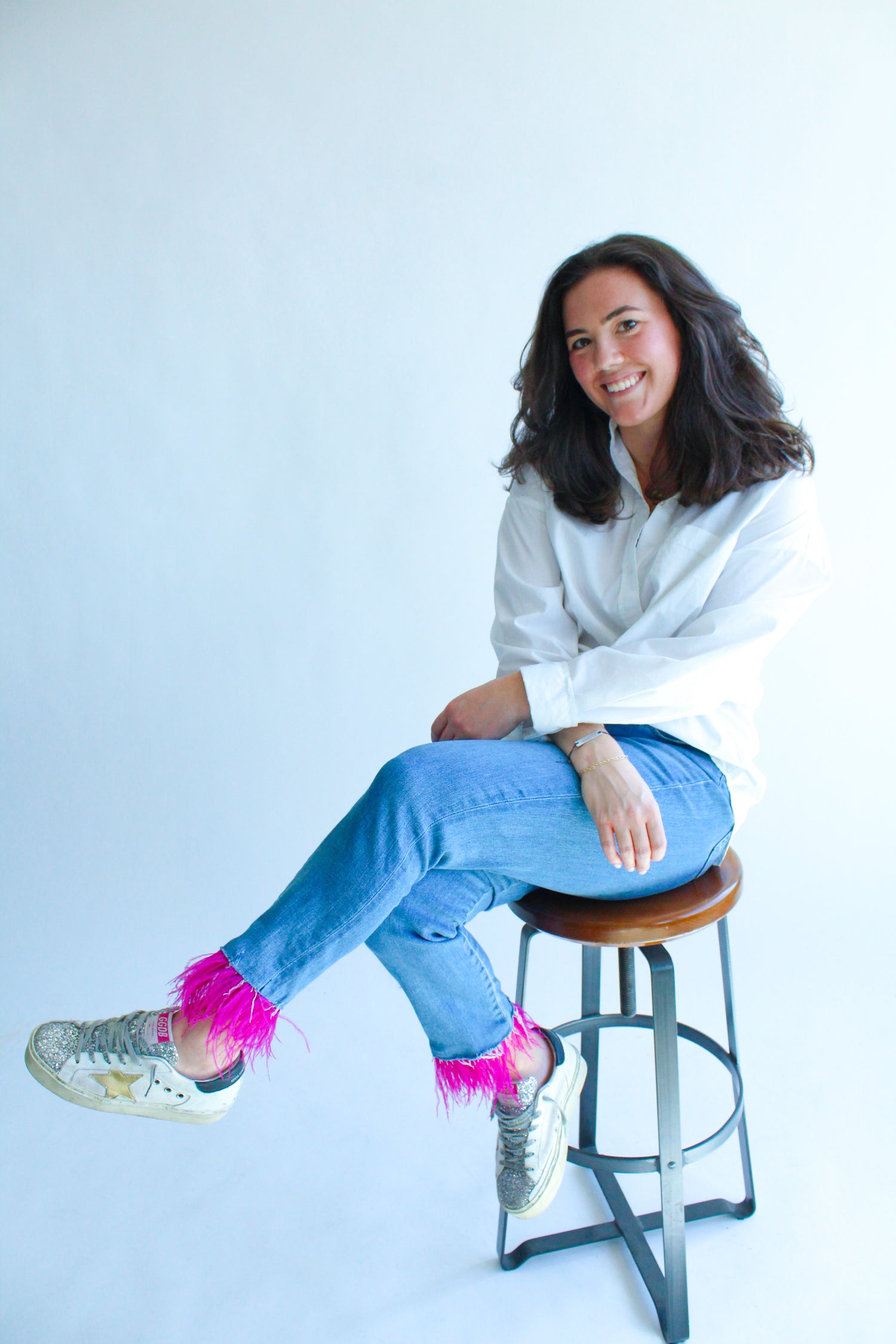 In May 2020, two siblings decided they needed to find an outlet to channel their creativity. After seeing an infamous TikTok of someone else embroidering, we set out to teach ourselves and learn the craft. Since the start, we fell in love with the art of embroidering. The time we spend embroidering keeps our minds off the craziness of life and lets us unwind. We would create sentimental and personal pieces for our customers to cherish forever. 
We created this company as a way to look away from the screens but it has turned into our passion. As the times have changed and evolved, so have we! Cole moved to New York City to pursue his new life in college and now I run the business myself! Every stitch is done out of love and I can't imagine not having this in my life!
Can't wait to keep creating with you!
With love,
Maggie
Meet Maggie!
Embroidering was the passion I never knew I needed! Every time I get to create my own design or bring your idea to life, I get to do something I love. Embroidering allows me to escape and bring color and creativity to my life. It can be hard to find things you love and I am so glad embroidering has given me that passion. I hope you love everything I make as much as I do!